About the Company

History
History
Our path so far
The Poongwon Bio story continues.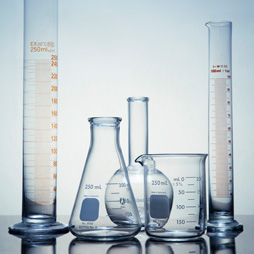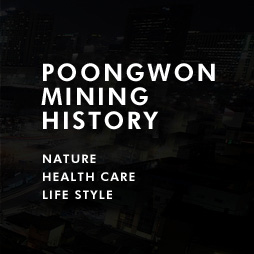 2017

Registered for feed and cosmetics manufacturing
Registered for food product manufacturing
Established R&D center
2016

Name change from Poongwon Corps. to Poongwon Bio Moved head office to Songdo
HealthRay organic fertilizer certified
2015

Organic liquid fertilizer certified
2014

Company takeover by current CEO, Jin-Ho Hong
2006

Raw germanium ore exported to Germany, Japan, Ukraine, and Taiwan
Germanium liquid fertilizer supplied to farming companies/farmalands/farmers
Germanium constipation supplement developed
Germanium cosmetics factory built
2005

Patented germanium soap developed
Manufacturing and sales of germanium cutlery sets, water bottles, cups etc.
2004

Patented germanium beds and germanium liquor Education Centre built (approx. 40 sqm in area)
2003

Built factory for germanium water purifying/storage systems Built factory for germanium food products
2002

Manufacture and sales of over twenty different germanium health supplements
Research, development, manufacture and sales of germanium mats, face masks, ceramics, soaps, spray etc.
2000

Established a germanium Research and Analysis Centre as a branch of Poongwon and Samwon Corp.
1999

Paper published on Environmental Analysis
1998

Exported experiments to the USSR and Ukraine
1997

Confirmed 0.36% germanium in the raw ore
1984

Began mining and analysing raw germanium ore
Kyung-won University Department of Natural Sciences Chemistry Division Research Team
1980

Established Samwon Germanium Mine, Discovered the Daehyeon-Ri Mine in a mountain in Kyeongju-Si and started excavations
1974

Established Poongwon Corporation Developed feed and fertilizer for farming and livestock